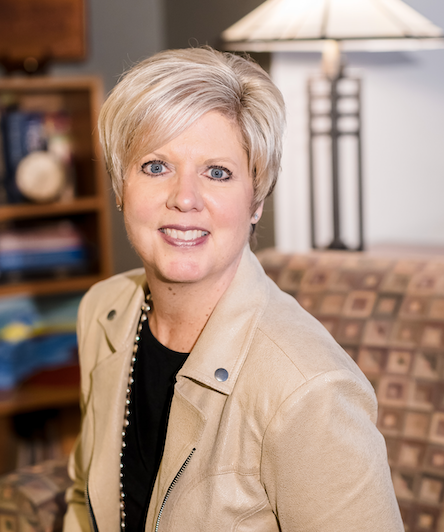 Dr. Lees received her Doctor of Psychology degree with honors from The Chicago School of Professional Psychology in 1990.  Prior to opening Lees Psychological Services in 1998, she developed and directed several hospital-based as well as independent clinic-based, eating disorder programs for anorexia and bulimia.
A licensed psychologist and one of the only Certified Eating Disorder Specialists (CEDS) in the area, Dr. Lees was recognized in 2001 by her peers as a leading expert in eating disorders in Milwaukee Magazine's "A Guide to Top Psychotherapists."
Dr. Lees has expertise treating binge eating disorder, emotional overeating, obesity and the psychological aspects of weight-related medical problems such as heart disease, high cholesterol and diabetes.  She has over 25 years of experience treating anxiety, panic, post-traumatic stress disorder and depression as these conditions often underlie and/or occur along with eating, weight and medical problems.
In 2012, Dr. Lees received a post-doctoral Master's degree in Clinical Psychopharmacology which provides her with advanced knowledge in the uses and effects of psychiatric medications.
In 2013, she received certification in the practice of Integrated Care which focuses on collaborating with medical professionals to treat the mental health issues in people dealing with medical conditions.  Treating and helping people manage the lifestyle factors that contribute to medical conditions promotes improved functioning and quality of life, which in turn decreases the disease process and medical complications.  Integrated care prioritizes treating the whole person and recognizes that untreated problems like anxiety and depression can strongly contribute to medical problems and a person's ability to adhere to treatment recommendations, medication regimens, healthy eating, physical activity and lifestyle balance.
Dr. Lees has been a member of the Wisconsin Psychological Association (WPA) since 2002. She served a two year term as President of the WPA Board of Directors in 2018-2019, then a one year term as Past President. She has served as the Chair of the Continuing Education Committee since 2017-2020. Dr. Lees was elected to the WPA Board of Directors in 2015. In 2016, she served as the Vice President and the Chair of Professional Activities and participated on the Licensure Workgroup that rewrote the Wisconsin psychology license statute. From 2009-2014 she was a member of the WPA Advocacy Cabinet where she worked on determining the need for state certification of outpatient clinics, evaluating continuing education requirements for psychologists in Wisconsin and promoting the authority of properly trained and educated psychologists to obtain privileges to prescribe psychiatric medications. Dr. Lees is also a member of the Academy for Eating Disorders, the International Association of Eating Disorder Professionals, the National Register for Health Service Psychologists and she actively supports the National Eating Disorders Association and Mental Fitness, Inc.
"I love the challenge of a complicated case and that's what has always attracted me so strongly to treating eating disorders and medical conditions like heart disease.  There are usually multiple levels of issues that require change – from nutrition, to mood, to coping skills, to lifestyle, etc.  I consider myself extremely honored that patients trust me to help them make the changes that make a difference in their happiness and quality of life.  There's nothing more rewarding than seeing a person experience recovery after witnessing all the effort it took to get there."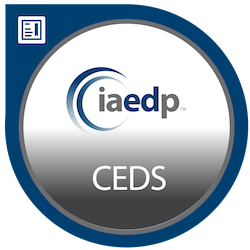 International Association of Eating Disorders Professionals
Certified Eating Disorders Specialist Badge