Nina has 6 years previous work experience at LPS and rejoined our office agai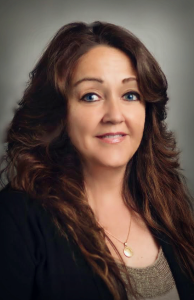 n in 2021 as our Office Manager. Nina provides administrative leadership, assists in the development and implementation of our office Policies and Procedures and is responsible for our day-to-day operations and management of the office. She maintains accounts, monthly billing and is a liaison between the clinic, the insurance companies, and the patients. Marketing, networking, and updating our website are just a few other duties that Nina does on a regular basis.
Nina has extensive experience in Administration Management, Customer Service and Accounting. Diversity, high standards, and demonstrating superior interpersonal skills, Nina is eager to bring her knowledge, and expertise to help others!
Nina was born in Athens, Greece and came to the US with her parents at a young age. She loves spending time with her husband and 2 children. She enjoys traveling, snorkeling, hiking, bike riding and enjoying life and the outdoors. Nina comes from a family of chefs and loves spending time with her children cooking old family recipes.