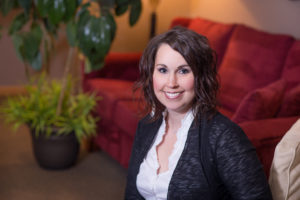 Tricia joined our office in 2016 as our Office Manager. She is responsible for our day-to-day operations and management of the office. Tricia works directly with the insurance companies to submit and process all of our patient's claims. She is also responsible for providing administrative leadership for the office and acting as a liaison between the clinic, the insurance companies and the patients. Marketing, networking and updating our website are a few other duties that Tricia does on a regular basis.
Tricia is a master of organizing, highly competent in an array of multi-tasking, detail oriented and a team player. She has worked in banking for 10 years and the dental field for 8 years and had decided on a career change. Tricia feels working with people whether it is in person or on the phone makes her feel that it is what her passion is to work with them and/or help them." To feel good at the end of the day knowing that you have helped someone is what life is about!"
Tricia has a son and daughter that keep her busy with sports, activities enjoying life and being spontaneous. She also likes traveling, coming up with adventures to do and shopping are some of her favorite things to do in her spare time.